By Gerald Ortiz / Source: Heddels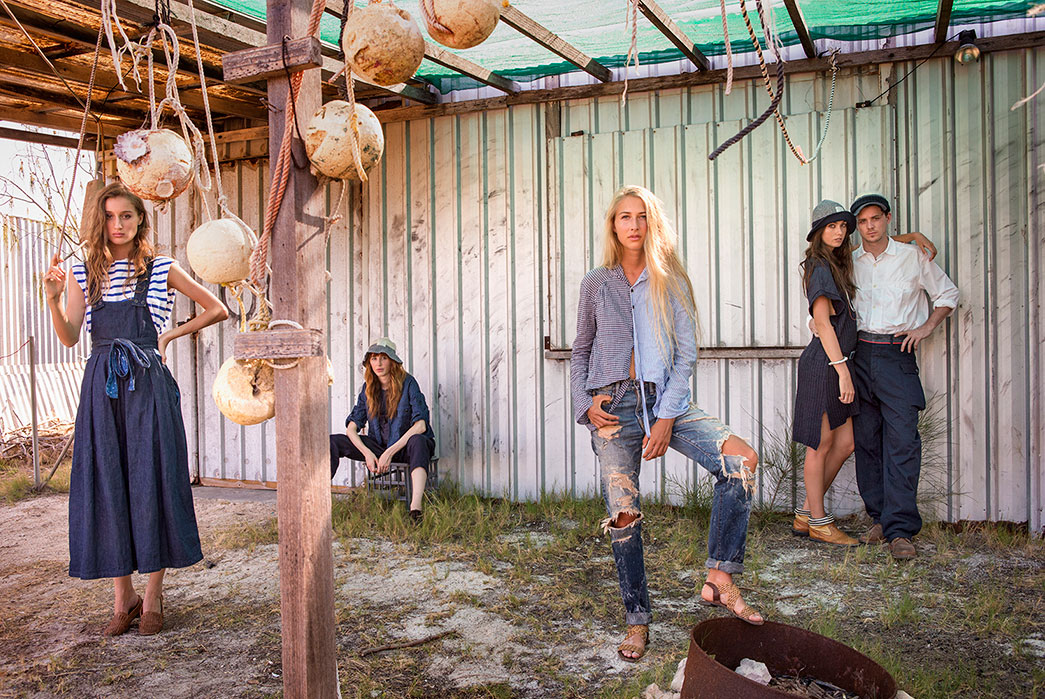 Much tamer than their previous Fukkin Kountry editorial and film and definitely safe for work, "Denim Perth" is Kapital's Spring/Summer 2016 lookbook. As the name suggests, it's set in Australia, but rather than a sprawling city as the background, Kvatek and Hirata take the shoot to sand and sea.
Kakishibu flight jackets with baggy cargo pants and camo print pieces give the collection it's military flavors while indigo dyed tees, denim bajas, and boro shorts lay out the laid back beach vibes. And that's just for the boys. More than half of the entire lookbook (55 images in total) have the women's collection as the focus. Looser, flowing fits with mixed fabrics, and plenty of flared bottoms are the name of the game here.
Whether it's dirt bikes in the desert or bumming around modest beachside homes, sand is a motif and showcases the grit and texture that's always a feature in the Hirata's world. This in harmony with relaxed fits and easygoing West Coast attitudes make this next collection the most appealing yet.
Read more @ Heddels