By Nick Hanekom / Source: Heddels
Few garments in the denim spectrum are as classic as the Levi's Vintage Clothing Trucker Jacket. Jacon Yount (@snake_junt on Instagram) sent us snaps of his LVC Type III Trucker Jacket that has been with him after five years of regular wear. As this is his go-to jacket for attending punk shows around Charlotte, NC, it's undoubtedly seen tons of action either in front of the stage or hanging around the bar.
Some beautiful honeycombs have developed in the elbows and the overall fade pattern suggests this jacket has been put through its paces. With only three washes in its lifetime, Jason clearly knows how to rock the old jean jacket in true punk style.
Levi's Vintage Clothing Type III Trucker Jacket
Fabric: 100% cotton sanforized denim from Cone Mills
Weight: 14oz.
Fit: Regular
Available at: Levi's for $385.00.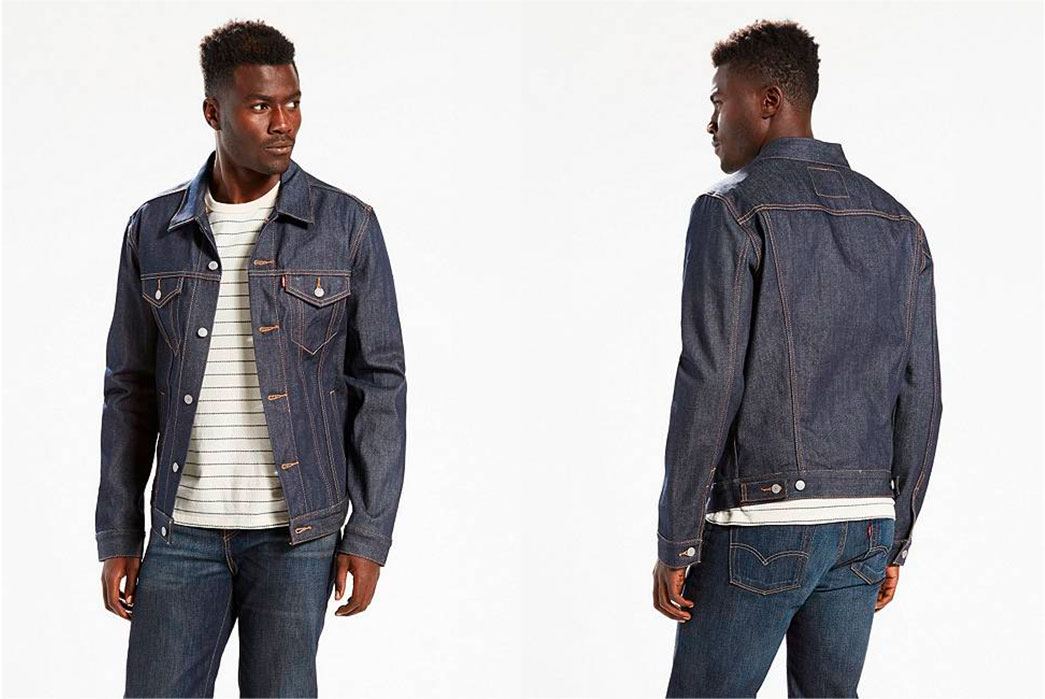 Read more @ Heddels